So ya I've finished Gyro and he is now ready to be downloaded for your amusement. If you have any comments or suggestion (cause this is my first viral character) please post them in the comments or at
Digimill Student Forums.
Created by: Orrie Walls (Me)
File size: 1,163kb
Formate: XSI 6.1
Download File:
Gyro_XSI6.1.rar
Notes: This character is a free character, the only thing that is asked is that you give credit due were needed. So if you use him in your demo-reel please mention that the model was created by Orrie Walls and give a link to his website at Internal-game.com.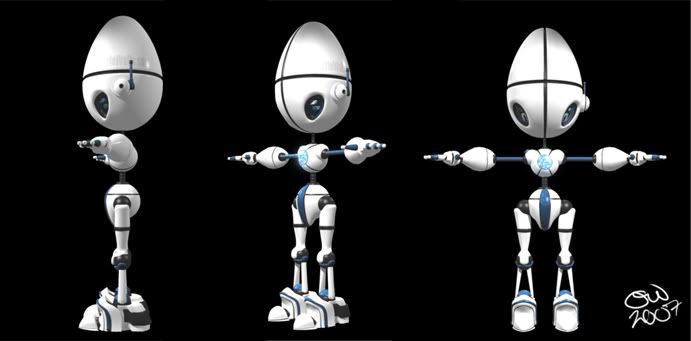 Here's an animation test done my
Nathan Hibberd
.