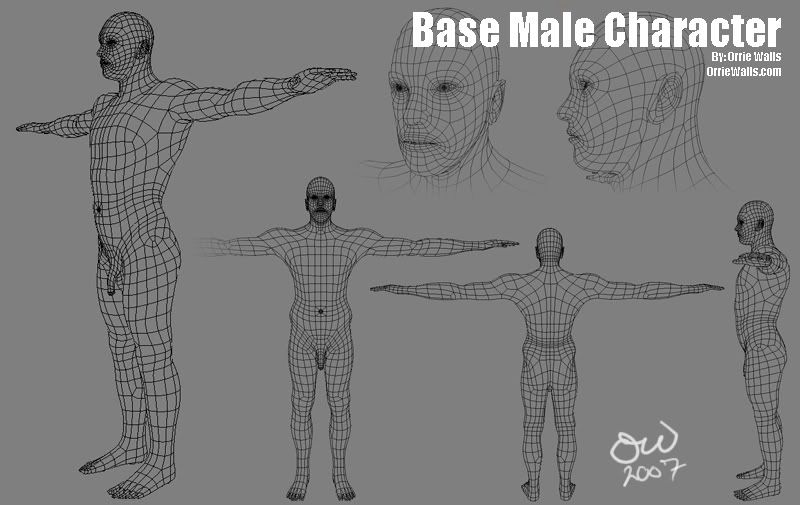 Ok so its been a while since I last posted for this guy. While doing the last compo I also worked on my character model off and on, so here is the underlying body. I'll be building over top of the body so there is going to be no more added detail besides to the parts that will be showing (the face, arms and right hand).
At the moment the face is looking quite young, I'll be working on makeing it older looking before goin into Zbrush and making it look pretty. I will also have to do alot of work on the hand cause as you can see it pretty lacking.
Like the model? Down load this
Base Model Here
.