I'm due for an update on my progress so here is a rundown of what I've been up to for the past 3 days. I've took my character in to Zbrush and puched the forum alittle more and then added details.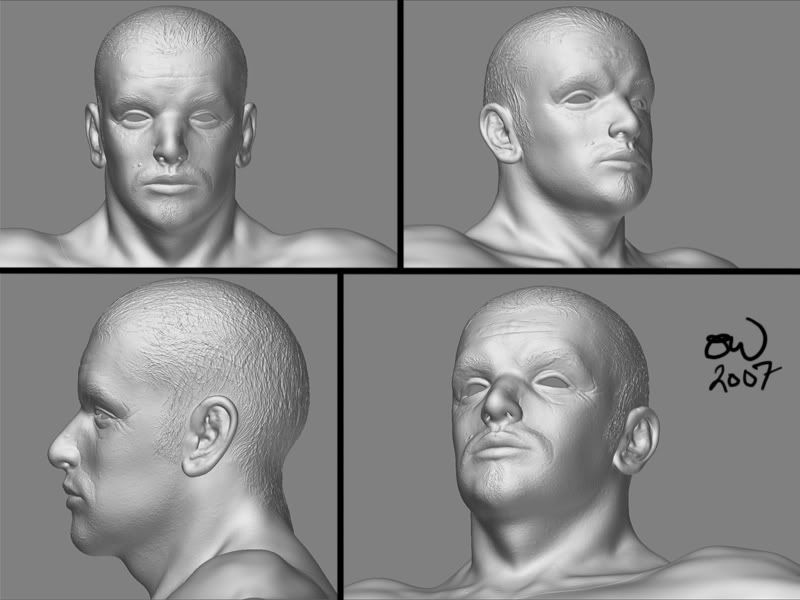 With that done I exported a normal map and tested it out in XSI. So I through on an quick AO shaded gave the scene a couple of lights and I ended up with this:
Fairly satisfied with my normal map displacement I've now been working on the armour which I started this morning. I've been using the body to help create the plates of the armour. Selecting the polys and Pushing them out after extracting them from the bodies mesh. I've pretty much blocked out the torso and shoulders and am in the process of mapping out the leges.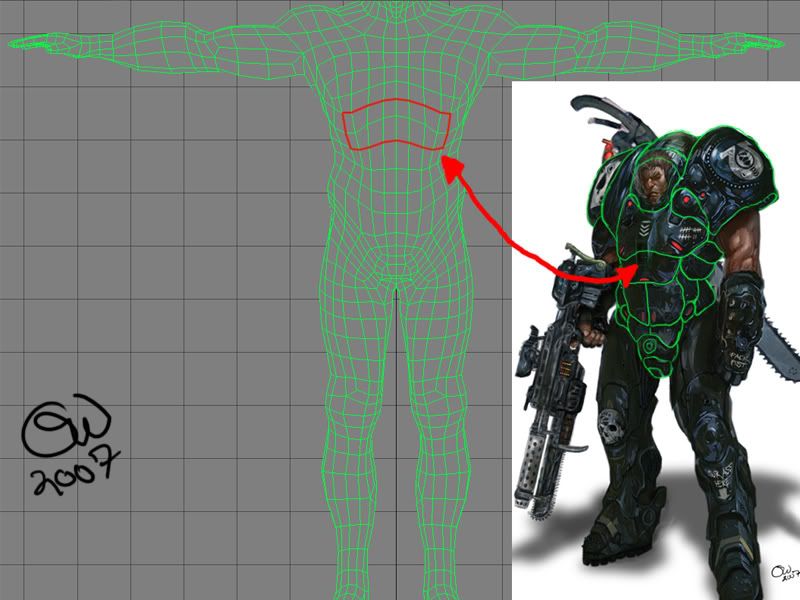 Anyways I'll keep ya posted. To see my progress more often check out
Digimill Student Forums > Critique My Work Please > Modeling Critique > 31st Century Warrior.